Jeffrey W. Hillinger, Producer and General Manager of Automated Entertainment has over 30 years of professional experience in Production Coordination and Promotion,
Tour Management and Technical Direction and Themed Environments.
Services include full production and design engineering. Specializing in lighting, audio, video, scenic, staging, power and rigging properties for touring and permanent themed projects. Touring systems are provided with technical support and operators.
Hillinger; Event Promoter has been producing cultural specialty and automotive events for over 13 years in the states of Utah, Nevada and Southern California under the personality of Moldy Marvin.
In recent years Hillinger has produced a number of events presented by Automated Entertainment and MoldyShows with venues in the Antelope Valley & Los Angeles County communities under the following titles. Rat Fink Party, Kustom Kulture Extravaganza, Doin' it in the Dirt, The Rock-A-Billy Jamborie and Picknik in the Park.
Hillinger's other strengths include strong leadership, excellent public speaking and communication skills providing workshops and moderating discussion groups, graphic arts with attention to detail in marketing and program development. Superior supervisory skills including hiring, termination, scheduling, training, payroll, purchasing, procurement, accounting and other administrative tasks. u
Computer and Internet literate:
QuickBooks Pro, Microsoft Office, Excel, Front Page, Dreamweaver, Photoshop, Illustrator etc.
Hillinger Technical Director / Designer for: SA Productions Indonesia, King Diamond, Sophisticated Sorcery, Spellbound (Photos to the right)

Mark Vincent, General Manager of Advantage DJ has over 30 years of experience in the professional DJ and audio industry.
His expertise included audio system design, event planning and live DJ entertainment!
His services include events like his Old school hits on Friday nights, at Gino's Restaurant in Palmdale, where Baby Boomers are welcome and they Dress to impress!
He also hosts several grand openings, corporate parties, weddings and sales events in the Antelope Valley and currently tours one of his massive sound sound systems with Relay For Life a non profit fundraising organization for the cure of cancer.
Mark not only is very knowledgeable in the audio field but has a bubbling personality and can really get the crowd going for any type of event!
Sound Engineering and Disc jockey experience since 1974
Thousands of entertainment events from producing concerts to running venues
Endorsed by major hotel chains, function rooms and Chambers of Commerce
System capability from small house parties to 1000+ guests
Digitized music selection, on line downloading, extensive CD collection
PowerPoint projection for video or photo montages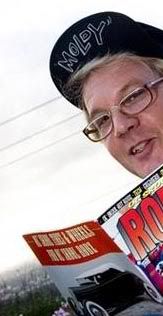 Jeffrey Hillinger / A.K.A. Moldy Marvin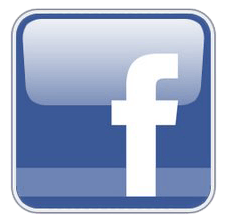 Mark Vincent