SPONSORSHIP OPPORTUNITIES
SPEAK DIRECTLY TO YOUR TARGET AUDIENCE
Dear Sponsor,
About us: This is a spectacular year for all sponsors tied-in with "Moldy Marvin" and his unique cultural events! Our events include automotive exhibits and displays, live exhibitions, entertainment, and cultural diversification which consistently draw a large and unique group of spectators to include vendors specializing in everything from art, retro memorabilia, nostalgia clothing, and specialty services. Our events are well established, organized and guaranteed to get our supporters well deserved exposure!
All activities are family oriented and geared for fun, with games and contests for everyone! Our live entertainment, features some of the finest bands in Southern California to guarantee a great experience! We've partnered up with The Palmdale Hotel for this event not only as our venue but for accommodations as well, making it an affordable Staycation!
We give back to our community too,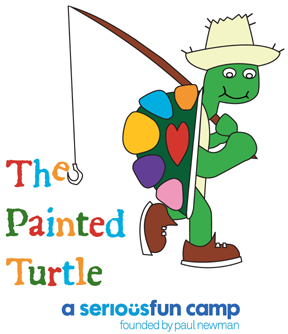 we will be hosting a charity art auction during our event. 100% of the auctions proceeds will be going to the Painted Turtle camp in the neighboring community of Lake Hughes California. The Painted Turtle is a Non Profit Organization and is the sixth addition to Paul Newman's family of Hole in the Wall Camps for seriously ill children. It is also the only multi-disease camp and family care center of its kind on the West Coast. Through educational, therapeutic, safe, and just plain fun summer camp and year-round programs, The Painted Turtle provides a life-changing experience to children whose daily struggles often diminish both their desire to be well and their ability to lead a rich, productive life.
Sponsoring gets you more: When it comes to maximizing your advertising dollar; co-operative advertising is a key, powerful revenue generating opportunity. More retailers, media professionals and manufacturers are utilizing this tool for maximum product exposure at minimum cost all while increasing ad space and bolstering revenue. By sponsoring our events, your business name is prominently displayed throughout all media forms which include show flyers, posters, website banner ads, and bulletins, to include top recognition on MySpace, Facebook and Twitter social networking sites. Prime time radio advertisement is are also available!
How to participate: Sponsor an award , run a banner ad on our web site, become a participating vendor and promote your business. National and local business owner product and service donations are also a great option which help keep show costs to a minimum when raffled off. See our Sponsorship Opportunities and Rates below!
We welcome the opportunity to provide further information. Please contact us via phone at (800) 880-6567 or (661) 944-2299 or send us an e-mail.
Sincerely,
Jeffrey W. Hillinger A.K.A. Moldy Marvin, Promoter